2019 PosItive Parenting Conference
There's a lot of things I didn't know…
As a young college student, working as a teacher-aid,
I had an experience with feeding children that made me sick to my stomach.
There was a little boy, who absolutely refused to try new food.
I remember one day I showed up for lunch hour, and there was a nice piece of cantaloupe on his plate.
Teachers were pleading for him to "just take a test bite."
"First eat this, then you can have this" .
"If you don't eat this you'll be really, really hungry."
And the biggest lie of all if you're like me and hate cantaloupe: "It's not yucky, it's yummy!"
When that food finally hit his mouth, he immediately threw up everything from inside his little body.
Guess what? This was a regular occurrence.
WHY WERE WE FORCING HIM TO TRY SOMETHING THAT WOULD MAKE HIM BARF?
Our thought: he needs to eat
What we missed: if he threw up, he wouldn't be eating anything, he would be really hungry and it would ALL be yucky
There's a lot of things I didn't know as a young teacher.
And a lot of things I still don't know.
Revealed on this page...
Evidence-based strategies, meaning these have helped 100s of families before (it's not just Aunt Carol's fool proof plan to stop a baby's cry with a little rum 😳)

Topics that are relevant to your family now, things that will be relevant on another rainy day

What if it even accounted for YOUR goals, YOUR personalities and YOUR circumstances (not just your opinionated Facebook friends who "have perfect children")

Answering questions and developing a family culture that you can be proud of

Raising resilient children and growing into the parents that you have dreamed of being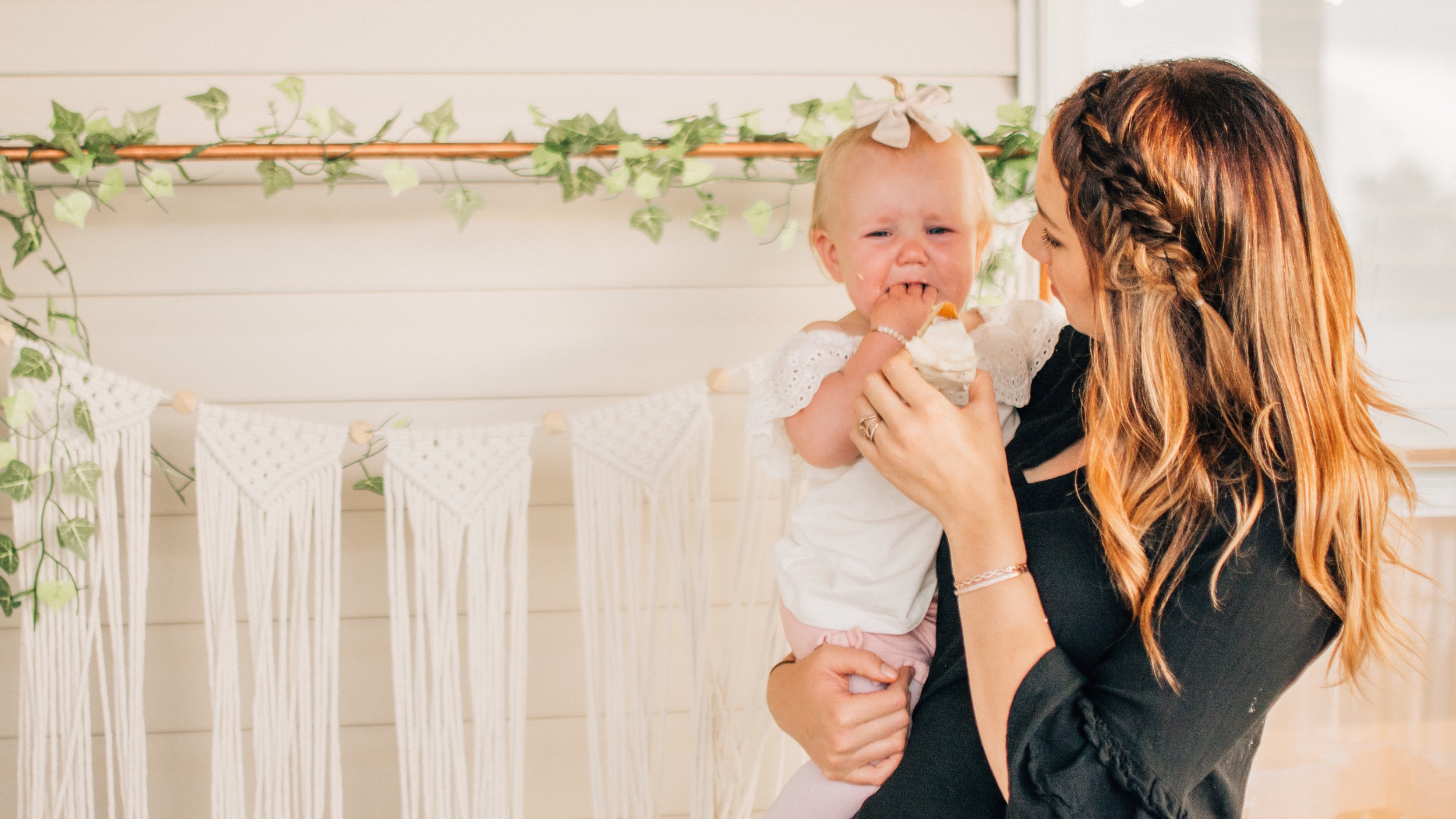 In my gut, I just knew there had to be a better way.
Another story that left an impact…
When I was babysitting as 11 or 12-year-old child we had one kid who was absolutely off-the-walls.
When it was time for bed, the strategy was "put him on his bed, then make a run for the door and lock it from the outside."
I felt SICK about it
Listening to him scream and cry and pound on the door.
His parents were operating in survival-mode
They didn't know what else to do to get him to stay in his bed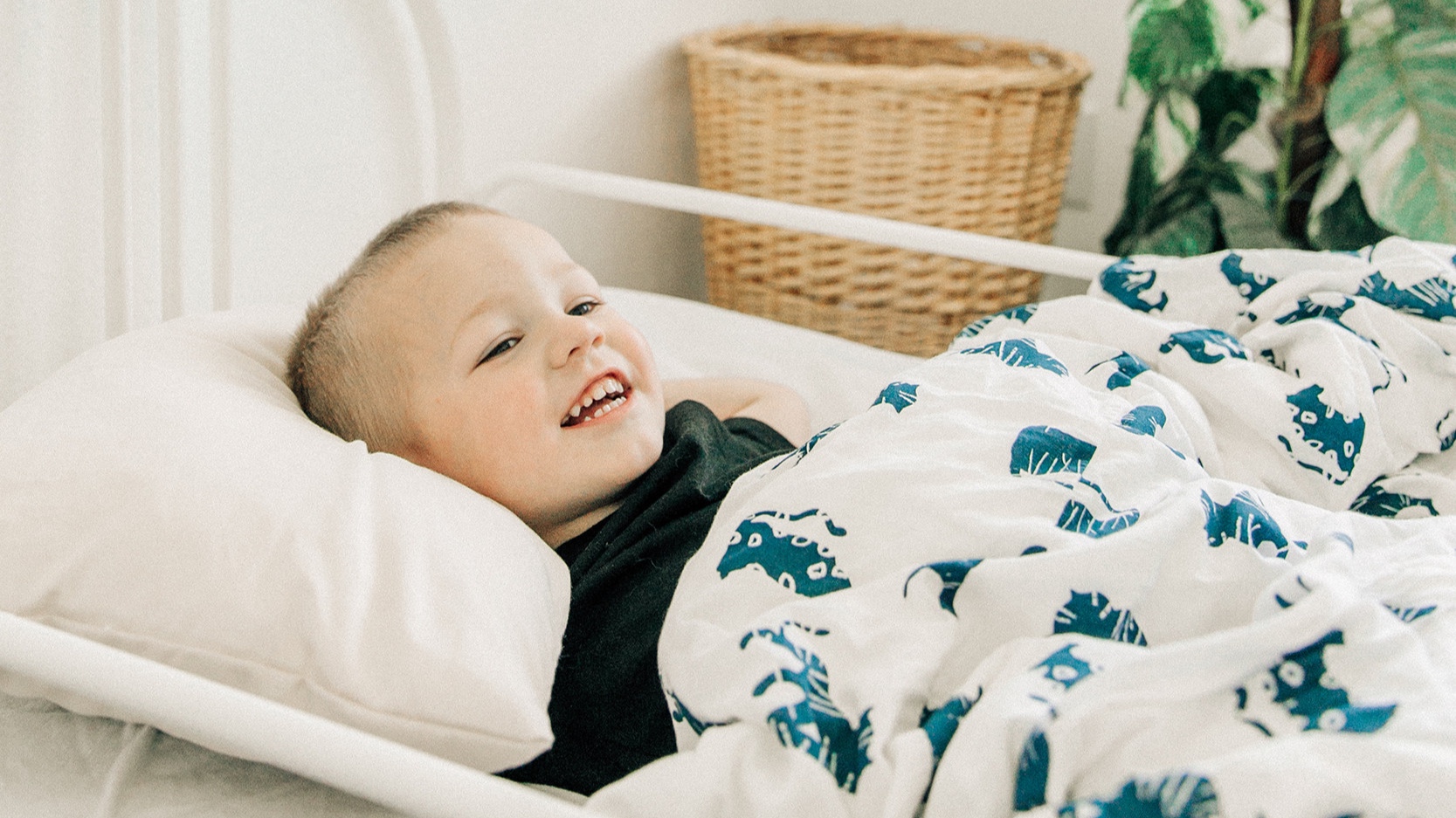 How often do we all do something, cuz we "don't know what else to do"
When I became a parent, I realized once again… there's a lot that I don't know. And when I surveyed parents,
A lot of us are asking the SAME questions.
"What do you do when your kid hits you?"
"What do you do when your kid has a tantrum at the store?"
"What do you do if your kid won't sleep, won't eat?"
"Why does my marriage feel like its struggling?"
"Why do I feel like I'm losing myself?"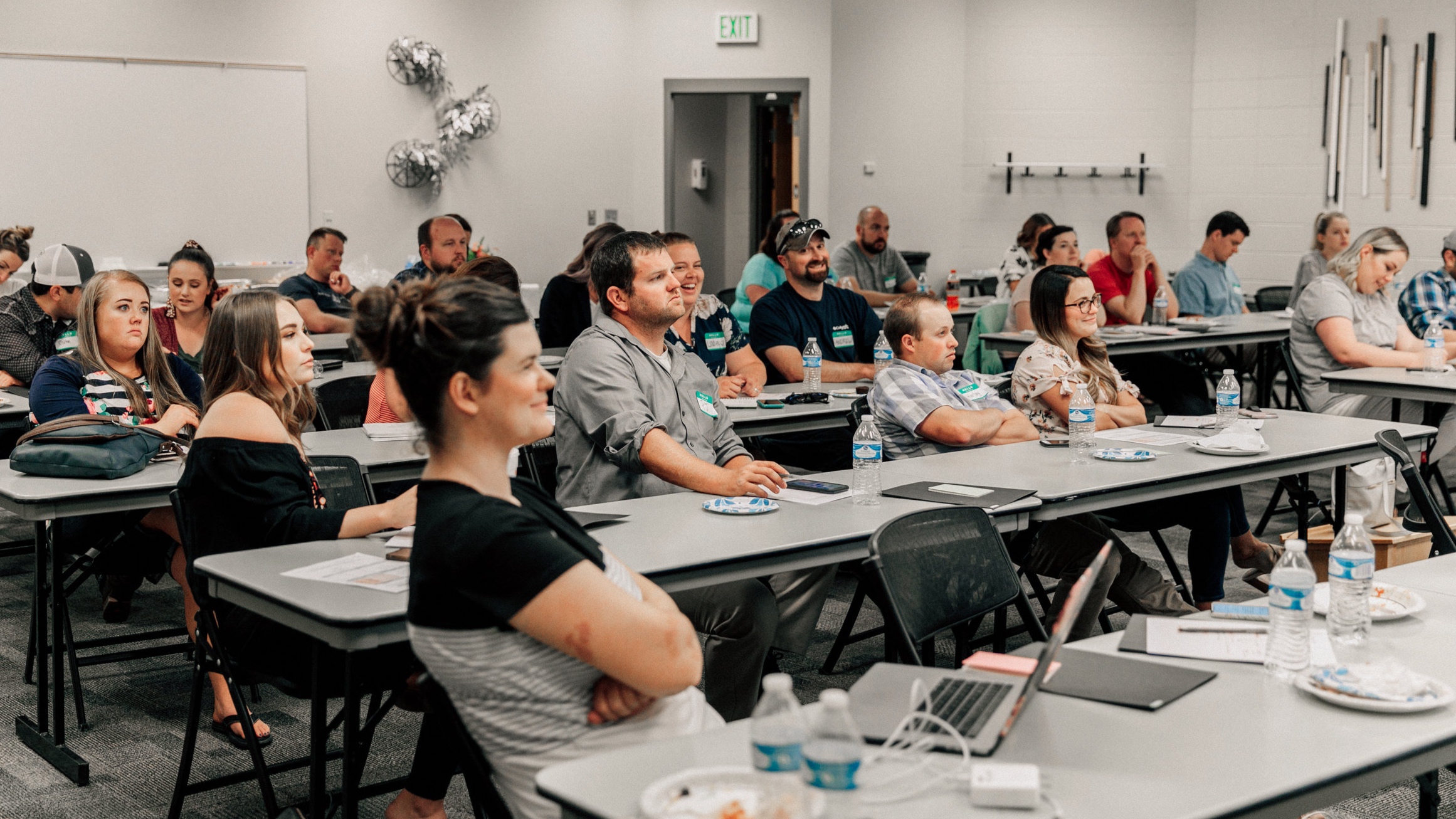 Many of us are asking the same questions
There's also a LOT of opinions.
Sometimes we get information that is NOT going to serve us.
And we turn to social media, and get bizarre answers
We turn to comparison, and get discouraged
We turn to google, and get confused
We turn to our doctors, and get prescriptions
We all turn to different places, and it is amazing to build a support system.
but…
Your family is different from my family.
So what I do with my kids at bedtime, might not work for you.
What I tolerate at the dinner table, might not work for you.
The way you were raised was in a different world,
with different personalities, in a different time.
New research, to support negative implications of old parenting methods
New food research, to support types of foods that benefit our body to ingest
New societal norms, that divide the world with opinions
So, where can you turn for the
information to basic questions?
Where do you turn for factual evidence-based strategies that are going to
save you from losing your mind over sleep, picky eating, behavior, marriage…
There's TONS of good information out there.…
Aint nobody got time to search and search.
So we do what we know & stay guilty or frustrated
We ask others & feel unsatisfied
Why not ask the experts?
Cue, XO PARENTING CONFERENCE.
This 2019 conference is equipped with nine experts on topics of food, sleep,
behavior, emotional development, self-care and marriage.
Wouldn't this be AMAZING?
Join us this October 2019
first Xo Parenting Conference.
Positive Parenting Experts from all over the world to help YOU love parenting and parent with love
If you're ready to join us, don't wait.
Tell me about these "experts"
& what will be covered
Behavior
learn a completely new way to look at &
understand your child's Behavior
when sleep is better, everything is better…
refreshing insight on getting your children to sleep better
& reduce those bedtime struggles
Food & Nutrition
No more empty threats, bribing with dessert or
feeling like you're failing at getting your kids to eat
emotional development & Support
cultivate a culture of empowerment in your home,
by using strategies to develop a growth mindset & accepting emotions
parent emotional health matters
learn what you need to support yourself
and be confident in you on this wild parenting ride
marriage
nurture your kids and your partner,
it doesn't have to be one or the other
Reframing Behavior so You Can Understand & Support Your Child by Lauren Pace
The hidden function of behavior all parents should know by Wendy Bertagnole

Attachment-based approach to helping babies and toddlers get better sleep by Christine Lawler

Overcoming Bedtime Battles (older) by Kerry Secker

How to Reduce Picky Eating in Kids, One Brussel Sprout at a Time" by Malina Malkani

How to Cultivate a Growth Mindset for Your Kids by Fallyn Smith

Helping Your Children Navigate Strong Emotions by Lauren Pace

When Someone Attacks Your Parenting by Jessica Millburn

Keeping Marriages Strong After Kids by Christine Lawler

How to engage in self-care in motherhood and ditch the mom guilt By Ashurina Ream

Soul Care: honoring and replenishing your spirit self by Talesha Carter
+ Bonus Interview

Priceless information
All in one place
$600 value
Your Price for only $60
October 14th-19th get it for $40!!!
FAQ
When does the course start and finish?
The course starts now and never ends! It is a completely self-paced online course - you decide when you start and when you finish.
How long do I have access to the course?
How does lifetime access sound? After enrolling, you have unlimited access to this course for as long as you like - across any and all devices you own.
What if I am unhappy with the course?
We would never want you to be unhappy! If you are unsatisfied with your purchase, contact us in the first 30 days and we will give you a full refund.
brought to you by: